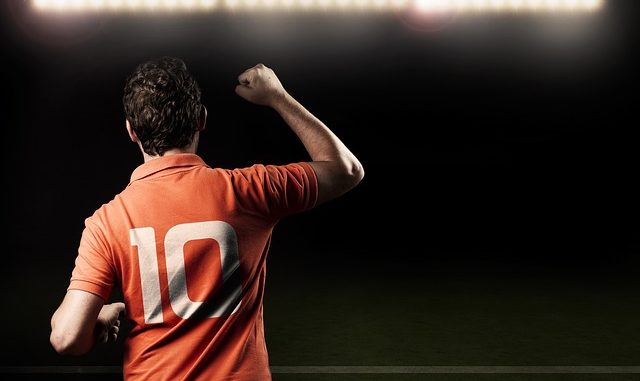 There are Premier League lists galore and here's our latest contribution, a look at the best five signings in the history of the Sky-era top flight. We're assessing this on a combination of value for money, the impact the player had on a side's fortunes and, of course, the out and out class of the footballer in question.
No doubt many of you will disagree with our analysis so feel free to get in touch and tell us who we've missed or why our selections are wrong. Anyway, in no particular order, here are the five players we rank as the best transfers in 25 glorious years of the Premier League.
NB – article is provided by FootballBettingHub.com who offer loads of Premier League betting offers and analysis, including on transfer betting.
Eric Cantona
Cantona was signed by Sir Alex Ferguson after a poor start by Man United in the first ever Premier League season. United had missed out on other strikers but when the chance to sign the volatile Frenchman arose Fergie took it with both hands.
Cantona settled in quickly and his goals, creativity, leadership and attitude helped United to the title, their first top flight crown in 26 years. He went on to score 64 league goals for the Red Devils in 143 appearances, a superb record for a second striker.
At just £1.2m Cantona was a bargain for sure. During his spell with United he helped them win four Premier League titles, two FA Cups and three Charity Shields.
Seamus Coleman
This might surprise a few people but given Ireland international Coleman was signed by Everton for just £60,000 we think he definitely qualifies as an astoundingly good transfer.
The Toffees bought the right-back from Sligo Rovers in 2009. It took him a little time to break through but he excelled on loan with Blackpool, often being used further forward on the right-wing.
Undoubtedly one of the best full-backs in the Premier League, Everton have sorely missed his qualities going forward, as well as his brilliant defending during his long injury after a double leg-break.
Thierry Henry
Arsenal paid Juventus £11m for Henry and it was money very well spent. The Frenchman is arguably the greatest player in the history of the Premier League. He began life on the wing but Arsene Wenger opted to use him down the centre and was rewarded with a club record 228 goals that helped the Gunners to two league titles and two FA Cups.
As well as the number of goals he scored and made, it is Henry's graceful élan and the majesty of his goals that will live long in the memory. Who can forget his volley against Man United or his back-heel against Charlton?
Peter Schmeichel
Schmeichel was another of the great leaders from Man United's finest days of Premier League domination. Signed from Brondby for just £500,000, he made more than 300 appearances for United and was the best keeper in the world for a number of years.
In 2000, Fergie called this transfer the "bargain of the century" and the way the big man marshalled his defence was just as important as his unrivalled ability in one-on-ones. Slight disclaimer here: the Great Dane was actually signed in August 1991, pre-Premier League. However, given he won five Premier League titles (and the 1999 Champions League, three FA Cups, one league cup, four Charity Shields and the UEFA Super Cup), we're having him on our list anyway!
N'Golo Kante
It may seem harsh on the likes of Patrick Vieira, Frank Lampard, Cristiano Ronaldo, Dennis Bergkamp and others but Kante is our final pick. Signed from Caen for less than £6m, he only played one season for the Foxes, scoring a single league goal.
But he makes our list because he made the miracle. Leicester's Premier League success will never be repeated. The impossible 5,000/1 dream that defied the belief that money is everything in the Premier League. Much as Jamie Vardy and Riyad Mahrez won the plaudits, many football experts, including us, believe it was the little Frenchman who made the difference.